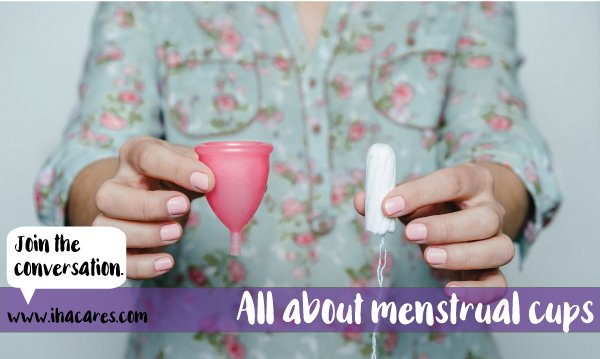 For years, women have relied on pads or tampons during their period. But, recently menstrual cups have become more popular and more widely available.
A menstrual cup is a flexible cup that is designed for use inside the vagina during your period to collect the menstrual blood. Menstrual cups are usually made of medical grade silicone, but some can be made from latex.
You can use a cup throughout your entire cycle, some users only need to empty it once every 12 hours, and some empty it more often on their heavier days.
A menstrual cup is a more expensive up-front purchase than a box of tampons or pads, however it can last for up to ten years, providing you with a significant cost-savings, and less waste. You also get more time between changes.
It's also surprisingly easy to use. If you currently use tampons, or have used a diaphragm, you should have little trouble learning to use a cup. It folds up to a size similar to a tampon for insertion. When properly inserted, the wearer shouldn't feel it at all, much like using a tampon.
There are some potential drawbacks to using a cup. Some women aren't comfortable inserting them or have fit problems. That's OK! A menstrual cup isn't for everyone, but it's an alternative for women looking for something different.
If you have any questions about a menstrual cup, ask during your next routine gynecological exam. Your provider can help you determine if you should give a menstrual cup a try and can help alleviate any concerns you may have.