The development of the COVID-19 vaccine brings hope that we will soon be able to hug loved ones, greet people without a mask and meet friends for dinner. While the COVID-19 vaccines available have been proven safe and effective at preventing COVID-19, it's understandable that there may be some apprehension around getting the vaccine. We're here to help sort out the myths from the facts, so you can confidently get your vaccination and move toward an end to the pandemic.
Visit ihacares.com/covid19 for the latest COVID-19 vaccine updates and frequently asked questions .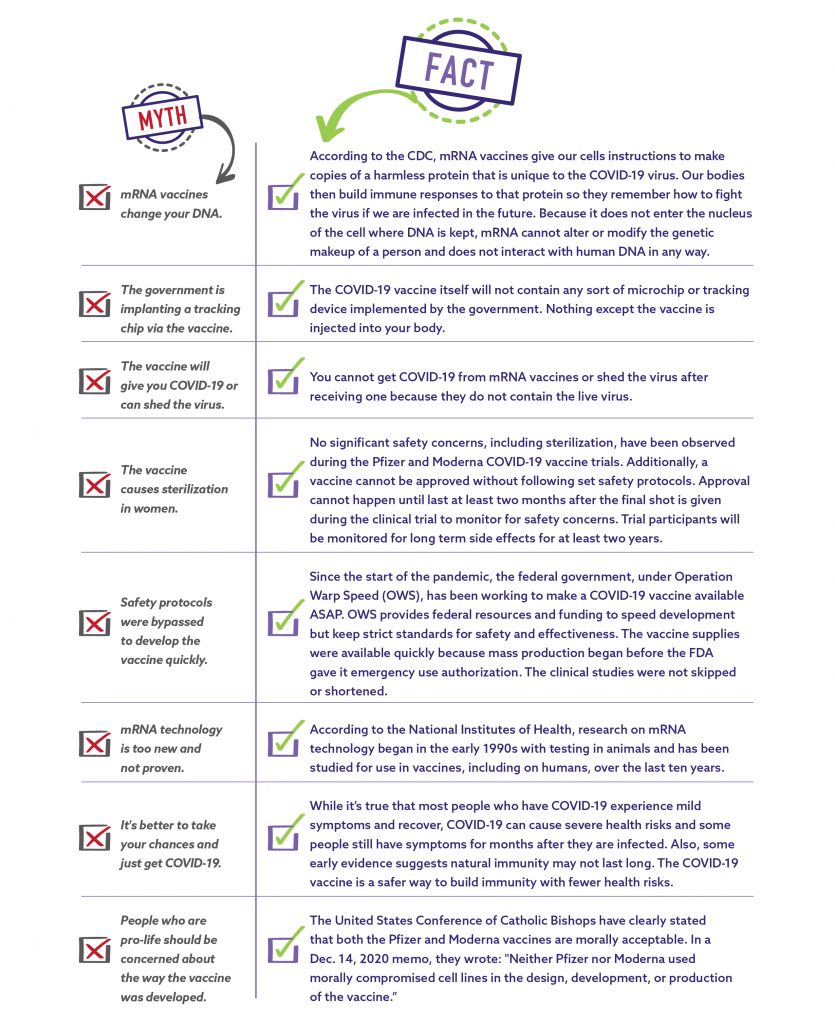 Source: Centers for Disease Control & Prevention (CDC)
The COVID-19 vaccine offers hope for the future, but for now ending this pandemic will require all the available tools. Your best defense against COVID-19 is the combination of the vaccine, wearing a mask, social distancing and continuing to wash your hands.
If you have symptoms of COIVD-19 or have been exposed, save your spot at one of our testing locations.