ANN ARBOR, Mich. – IHA, the region's leading multi-specialty medical group, is pleased to announce that our very own Col. Kevin Bohnsack, a physician at IHA Milan Family & Internal Medicine, has been appointed to serve as the Michigan Air National Guard's State Air Surgeon. In his new role as State Air Surgeon, Col. Bohnsack oversees the medical qualifications, accessions and fitness for duty determinations of over 2,200 personnel statewide. Additionally, in his new role, he served as an escort during the State's inauguration celebrations.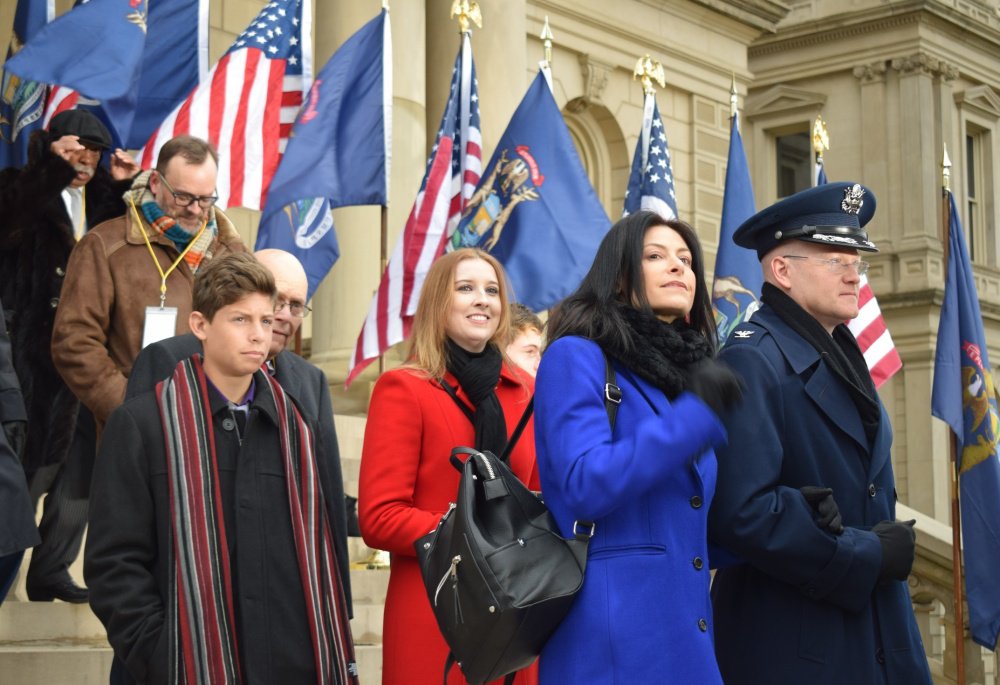 Col. Kevin Bohnsack, state air surgeon, Michigan Air National Guard, escorts Michigan Attorney General-elect Dana Nessel to the Capitol dais at the inauguration of Gov. Gretchen Whitmer, Lansing, Mich., Jan. 1, 2019. Photo courtesy of Defense Visual Information Distribution Service.
Col. Bohnsack is also a key medical advisor for Homeland Response and medical support to civilian authorities, the State Partnership Programs in Latvia and Liberia and the annual joint exercise, Northern Strike, held in Michigan every summer.
Col. Bohnsack is a board-certified family medicine doctor and also has a master's degree in public health. He has extensive experience from multiple stateside and overseas locations. He has clinical interests in preventive medicine and evidence-based care. Col. Bohnsack is also the Family Medicine System Department Chair at St. Joseph Mercy Ann Arbor and Livingston.
According to Col. Bohnsack, the opportunity to work as a physician as well as maintain a role within the Michigan Air National Guard is a real privilege. "I am extremely thankful for this opportunity to serve" stated Col. Bohnsack. "If it weren't for my understanding partners at IHA Milan and division leadership, as well as IHA as a whole, I wouldn't have been able to continue serving in my dual role as a civilian family doc and military medical officer."
Ensuring Col. Bohnsack has the ability to continue his work in the military is fully supported by IHA and aligns with their core values of Commitment, Advocacy, Respect, Efficiency and Service. "IHA fully supports and appreciates Col. Bohnsack's service to our country and our organization," said IHA Chief Medical Officer, Dr. Mohammad Salameh. "We are a better organization because of his skill and expertise."
About IHA
Established in 1994 and celebrating the 25th anniversary of its founding in 2019, IHA is one of the best and largest multi-specialty groups in Michigan delivering more than one million patient visits each year. IHA employs more than 2,400 staff, including more than 700 providers consisting of physicians, nurse practitioners, physician assistants and midwives in approximately 74 practice locations across Southeast Michigan. Recognized as Metro Detroit's Top Physician Group by Consumer Reports magazine. IHA offers patients extended office hours and urgent care services, along with online patient diagnosis, treatment and appointment access tools. IHA is a wholly-owned subsidiary of Saint Joseph Mercy Health System and a member of Trinity Health. For more information about IHA, visit www.ihacares.com.