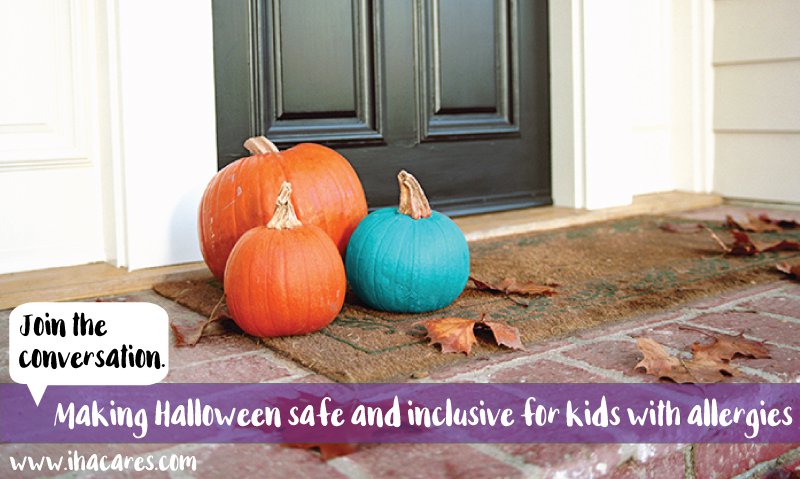 When a child has food allergies, Halloween can be a scary time. The small candy wrappers often do not contain lists of ingredient, making it nearly impossible to make sure your little one is eating a treat that's safe for them. When your child has an egg, milk, nut or soy allergy, how do you make sure they're safe and can have a fun Halloween experience?
The Food Allergy Research & Education (FARE) organization started the Teal Pumpkin Project, which encourages people to place a teal painted pumpkin outside their door if they're offering non-food treats, such as stickers or small toys, to trick-or-treaters.
It's a small step to make sure all children can be a part of the fun on Halloween, and it allows the parent to know their children will be safe without a bag full of candy they may or may not be able to eat safely.
If you're interested in participating, it's very simple! Place a teal painted pumpkin outside your door to let trick-or-treaters and their parents know you have non-food items, and pass them out like you normally would. Some kids may ask for them knowing they can't have dairy, soy or nuts. It's best to keep the non-food treats in a separate bowl or container, so extra safety from cross-contamination. FARE has printable materials available for you to display to let others know there are non-food items available at your home.
This article was originally published on September 30, 2015, and was updated on September 7, 2016.