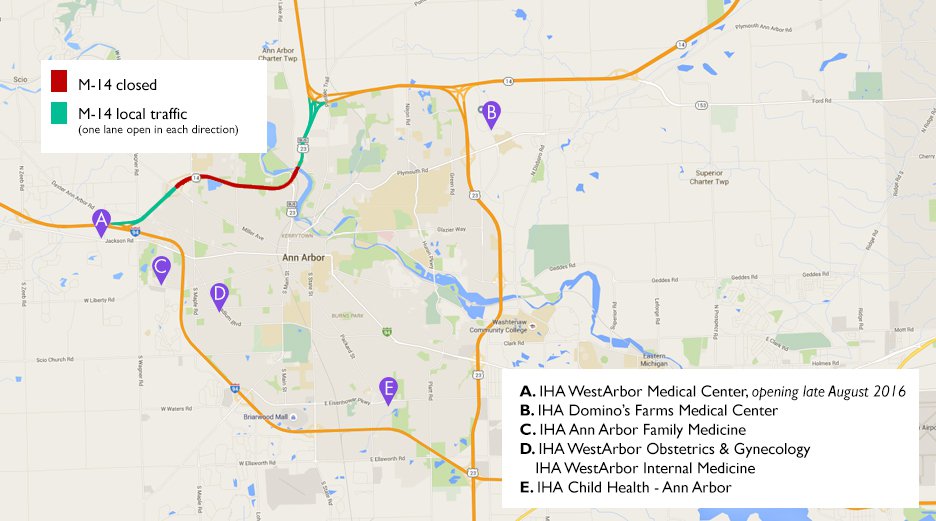 Beginning Friday, March 4 at 9:00 pm, M-14 between Miller Road and Main Street will be shut down for construction. This closure is expected to last through summer and into the fall, which may impact your normal route to one of our office locations. Please allow yourself extra time to make it to your scheduled appointments.
In addition, if you are a patient at IHA Ann Arbor Family Medicine, IHA WestArbor Obstetrics & Gynecology, IHA WestArbor Internal Medicine or IHA Child Health – Ann Arbor, we are also aware that the construction may delay your drive time to your office when our new building, IHA WestArbor Medical Center, opens in late August.
Mdot's interactive map will give you a closer look and other information about the project. Check it out here.